In bed at midnight on Thursday, on the road by 3am. At the trailhead by 7.
I slung my 42lb pack on my back and began the 3 mile hike into the nasty weather ahead. It was pretty cold, near freezing. There was a slight drizzle when we took off, nearly unbroken cloud cover, and the sun was just coming over the ridge to the east.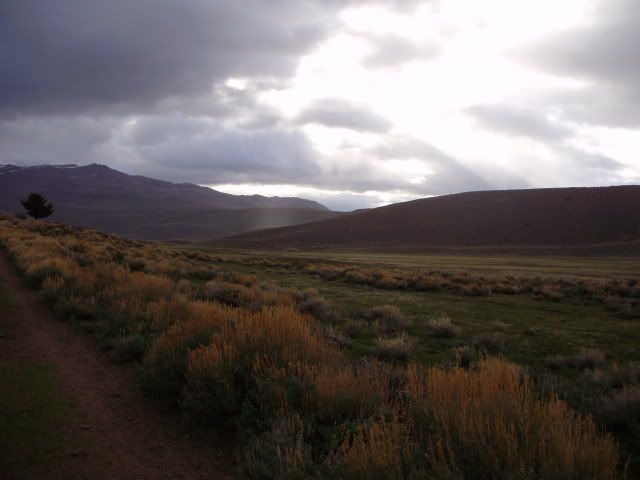 The hike was fairly uneventful. I did find a pretty nice arrowhead. Which I of course left behind as per the law ;).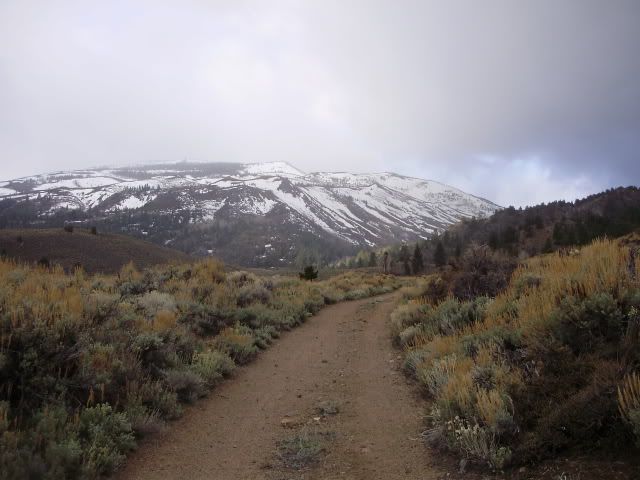 After arrival, it took us half an hour to get all of our gear unpacked, assembled, and ready to rock.
I started off nymphing under an indicator with an olive scud on the bottom, and a Chronomid emerger up above it about 18". The wind made casting next to impossible. Within five minutes of being on the water, my buddy Brandon had the first of the day to hand. A nice 14 inch Brookie. Soon thereafter, I had my first, a Brookie of about 16 inches after I switched to an Olive Zonker.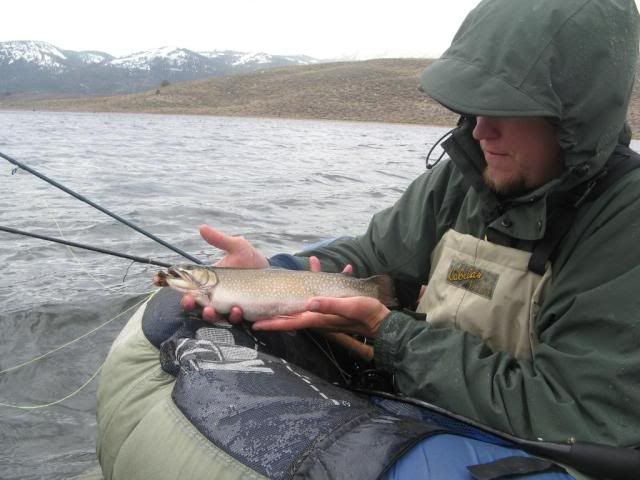 We had fairly consistant action for the whole day. I got a 16inch Brookie that weighed 2lbs 13ozs! What a football!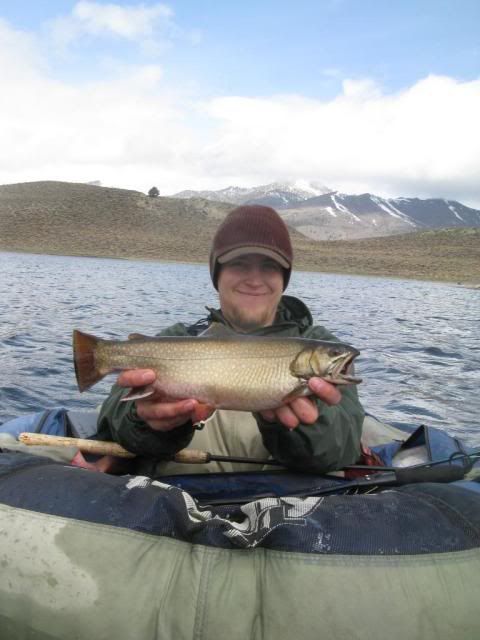 I then caught the two biggest Brookies of my life, both over 18 inches with this one being a shade longer, and much heavier. Certainly over 3lbs which as far as I am concerned is a big ass Brookie!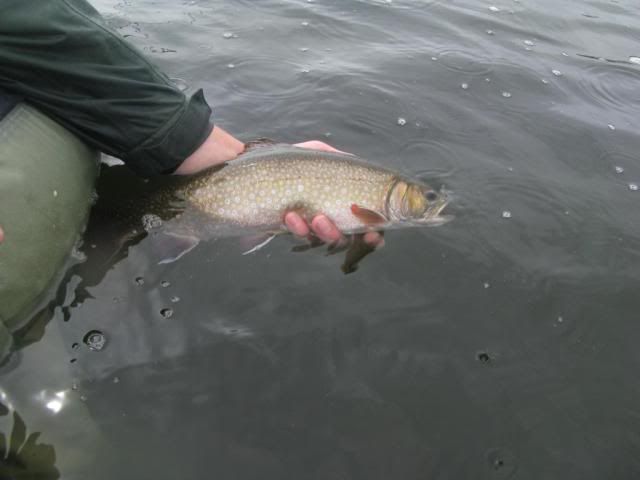 It rained and blew on us all day, but the fishing made it all worthwhile. I ended up with about 12-15 fish, all Brookies, and Brandon had similar numbers, with a couple Cutthroats thrown in the mix. At one point the cold water and lack of sleep got to me so I enjoyed a nice nap in the grass. Thank god for Gore-Tex.
It made for a really long, cold, exhausting day. But it was definitely worth it. I am headed back this weekend. Will let you all know how it went.