After our two overnights together, and much to my joy, my girl had become as hooked on the back country as I am.
We decided to do a 3 day 2 night trip next, and again, set our sights on the Desolation Wilderness.
Day one was saw a roughly 7 mile hike up and over Rockbound pass.
The last little 1/2 mile up the pass is a butt kicker! We dropped down to our home and basecamp for the trip.
We found decent fishing for smallish brookies, but the wind was very trying for most of the evening. Did manage to keep a few to fry up with onions and freeze dried Shitake mushrooms. Thats good eats!
The next morning we opted to head down into the canyon to finally get a shot at the phantom Goldens in the upper reaches of the Rubicon river. These past few dry years have been very hard on this place from what I had gathered, but I had wanted to make it to this stream for several years and finally got my chance. The first place that the trail hits streambed was a real bummer. Not a drop to be seen! But after hiking upstream a ways we found the jewell that some long lost beavers left behind.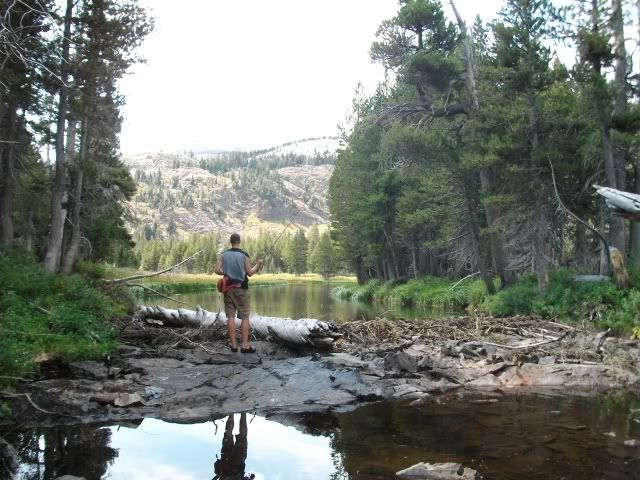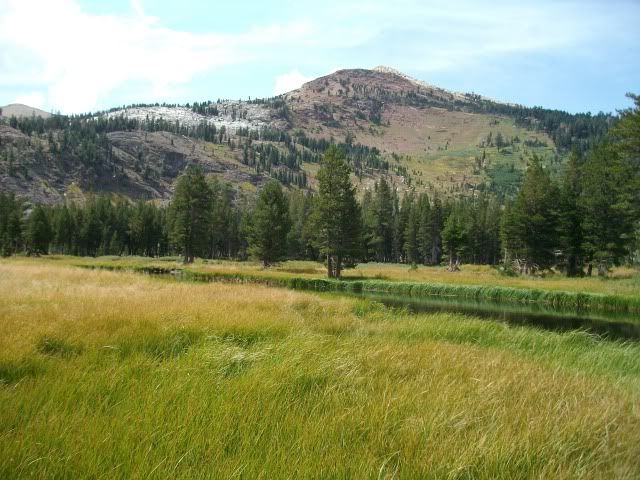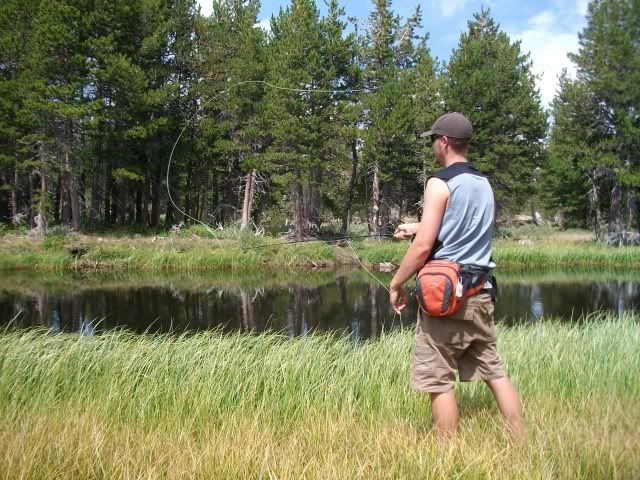 I did managed about fifty little brookies and yesa single, solitary Golden of about 4 inches, SUCCESS!
We came back to camp and a scrounged up a couple Brookies for another good meal and we hit the sack. The next morning, we decided to make a dayhike over to the neighboring lake. Unfortunately, this is the last pic I have of this trip, as the batteries died.
Our little side mission turned out great. I found many 12-14 inch Brook Trout willing to chew on streamers and a beautiful lake to hold them. After that we headed back for another night and a brisk morning hike back to the car.
Fortunately my experience at this lake was so good that our next trip would include it. Stay tuned.