So after returning from the Rockies, I set my sights on finally getting myself a Golden.
My buddy Brandon and I decided to do a two night trip to the Eastern Sierra to a lake that is known to have some quality Goldens and Lahontan Cutthroat.
The hike in is one of the most enjoyable trails I have ever hiked. Many great vistas, and a nice steady grade in lieu of the standard granite boulder hopping I had become accustomed to in the Desolation.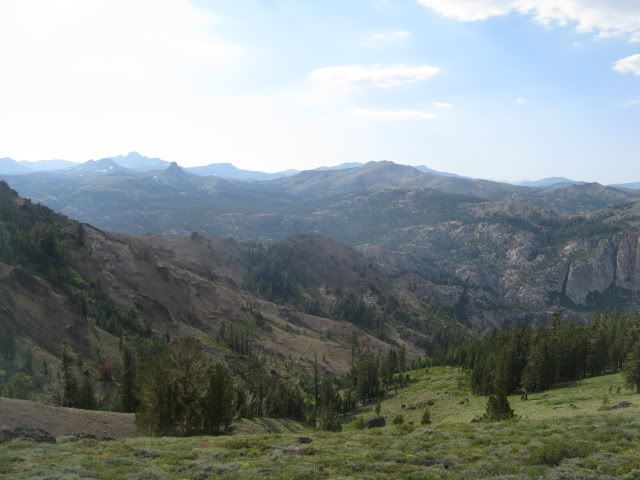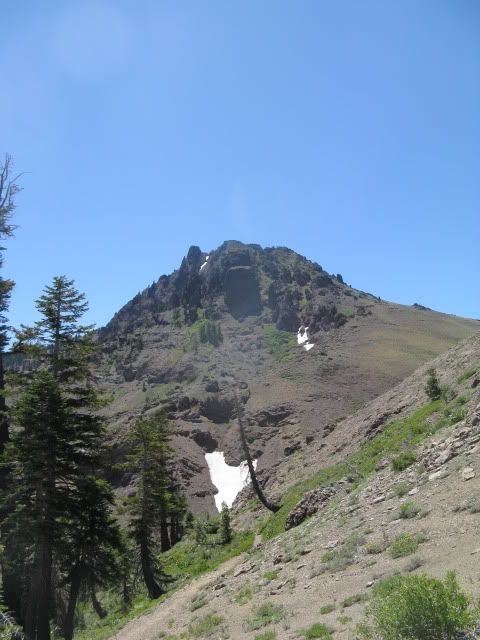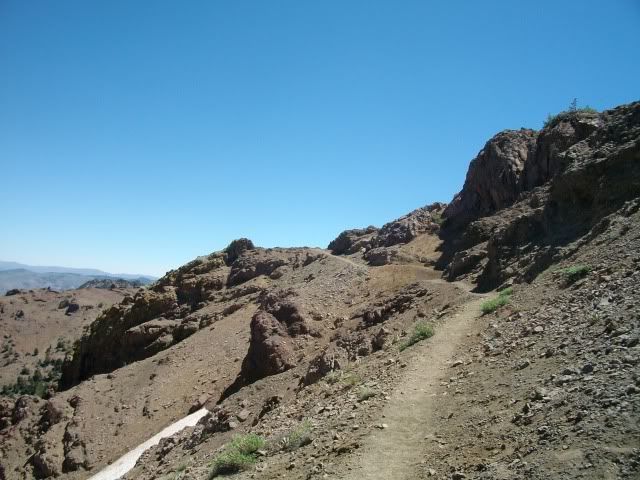 After about 6 miles, we finally made it to our destination that was just ridding itself of its last snow.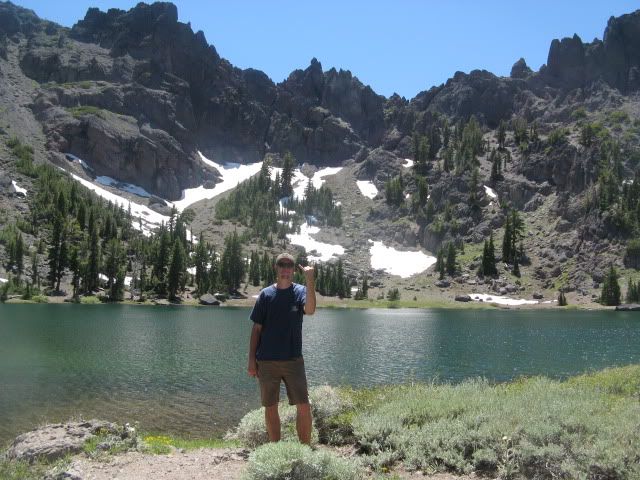 We set up camp and this is our front yard.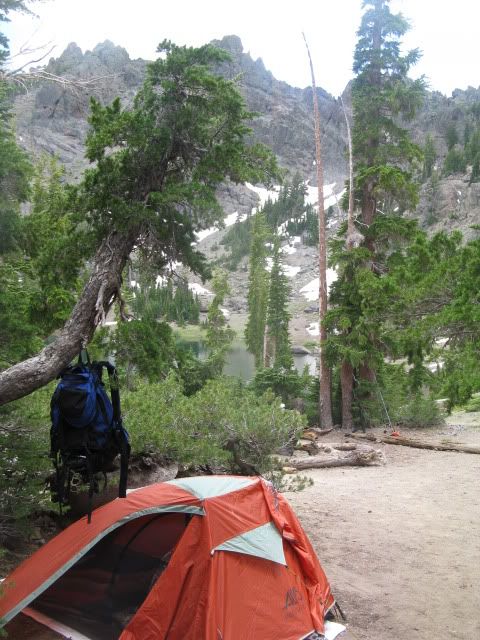 Not 100 feet behind our tent was this awesome view. An amazing place to sit as the sun goes down.
Soon after arrival we got to fishing. It was tough going, but after a couple hours I was rewarded with a hard won first Golden. And it was a good one!
We managed a few more small ones as the sun was setting that night. What colors!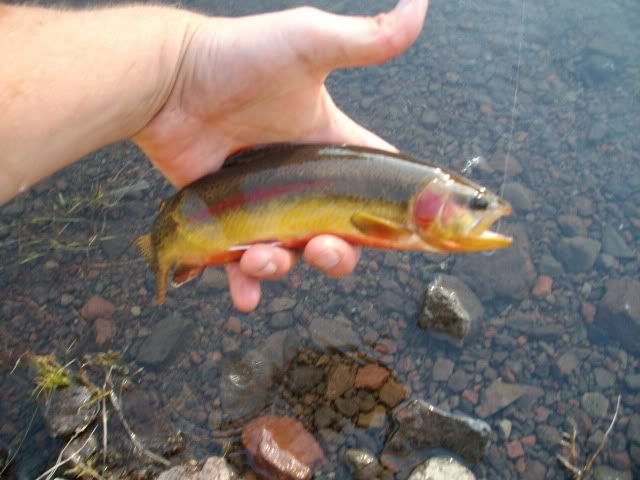 The next morning, the fishing continued to be tough, but I did manage this awesome 20" Lahontan Cutthroat on a size 16 BWO nymph.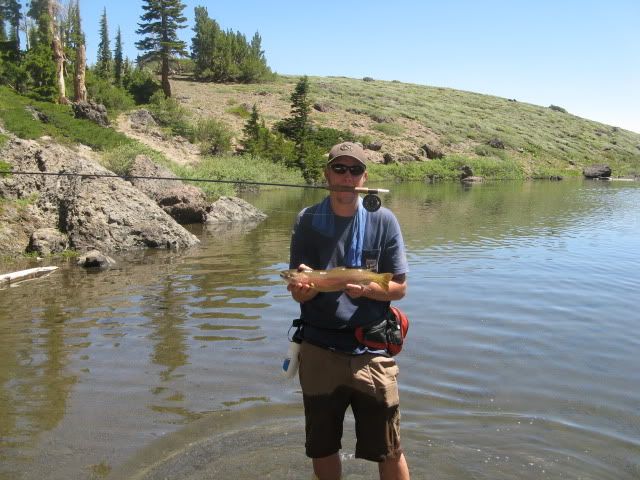 All told, this extremely dark nice sized Lahontan was the only fish of interest after the big Cutt.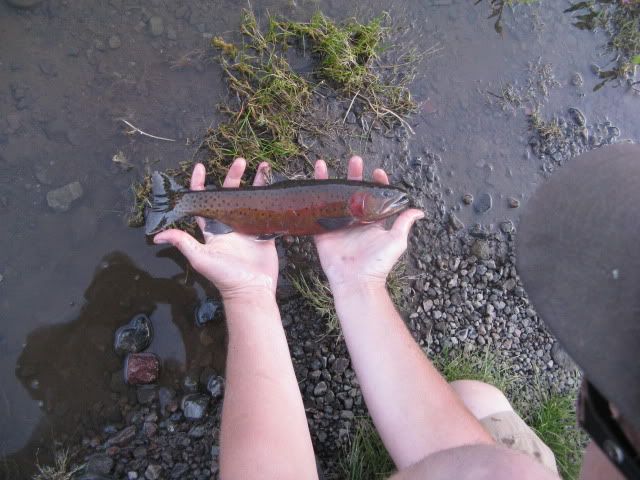 The very next week, I made my first overnight with my girlfriend. We planned a quick easy overnight to familiar territory for our shakedown run. We had a great trip, with no major hiccups. Fishing was decent, and the views and experiences were great. She was now as hooked on the backcountry as I am.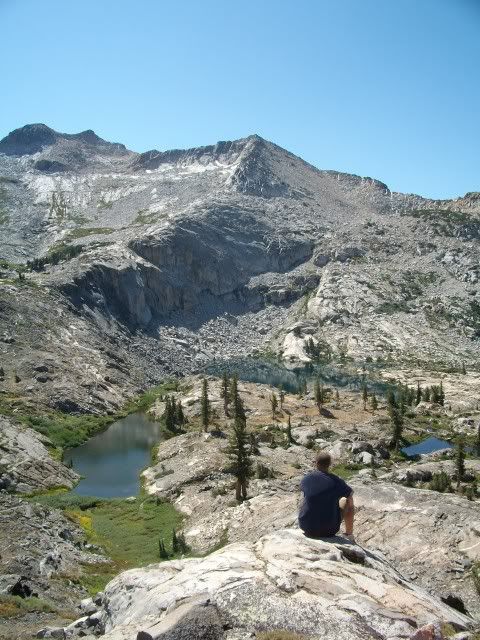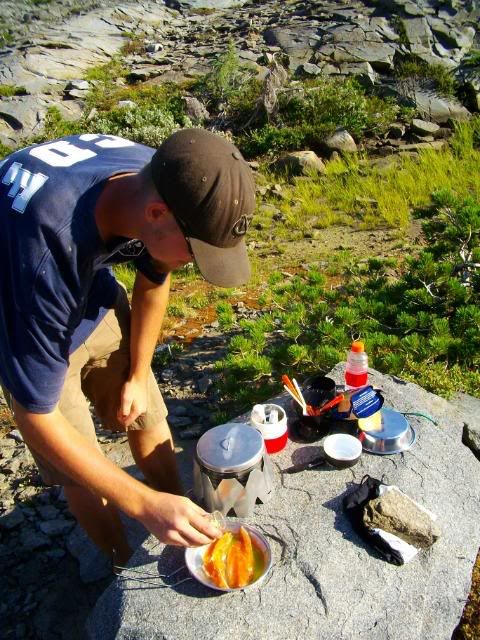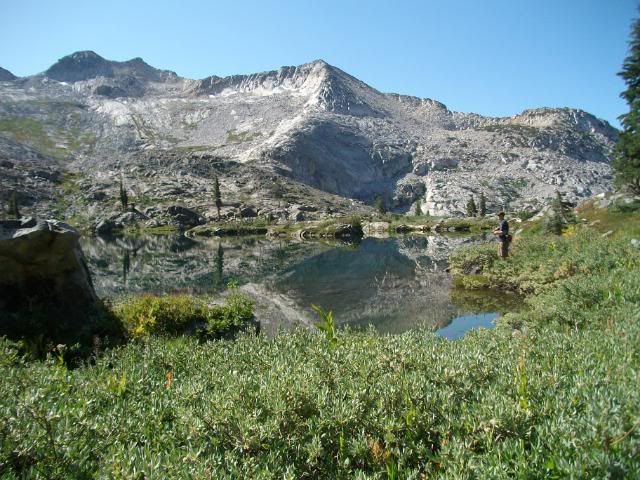 Upon returning home, we immediately began planning for another overnight back into the Desolation for Gold! Had a great trip up a short but gnarly trail and managed a few of these little dudes. My first Desolation Goldens.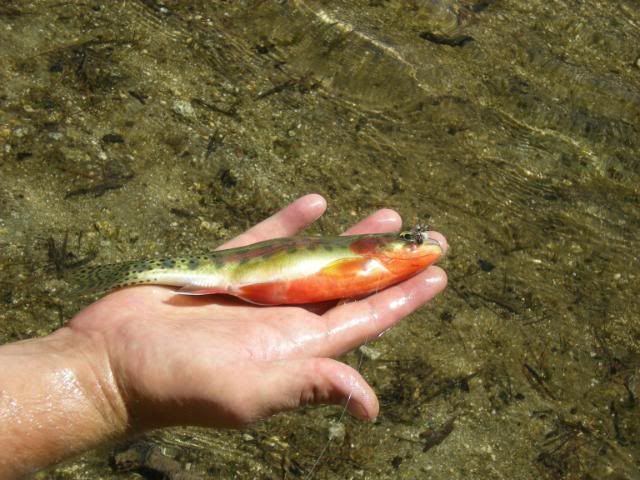 The moment I started to dive forward, I saw a nice golden not 5 feet in front of me. Swimming with Goldens, AWESOME!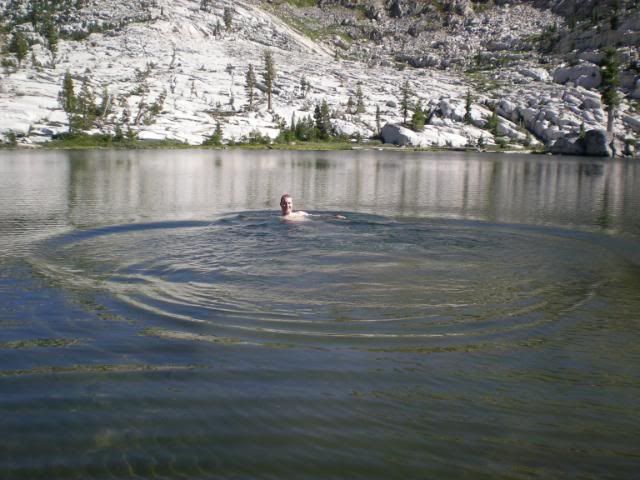 After these quick succesful overnights, we started planning some longer trips, that I will cover in following updates! Thanks for reading.