Yes, I have been incredibly lax in my updates. Given the fact that all the places I want to fish are buried under feet of snow, I decided to do a large, all inclusive post covering the trips I made in the 2009 season after my last update.
I made many trips, and got to enjoy most of them with my girlfriend.
The first bit of High Country fishing that I have yet to catalog was my trip to visit family in northern New Mexico and southern Colorado. I fished the Cimmaron River in New Mexico for a ton of nice sized wild Browns and Rainbows. It is a beautiful little tailwater fishery. Very lush surroundings and a thriving fishery. Despite its relatively diminutive size, it is purported to have 3,500 fish per mile! I fished EHC dries for the most part and had around 8-10 fish an hour for the 3 days I fished! What a blast!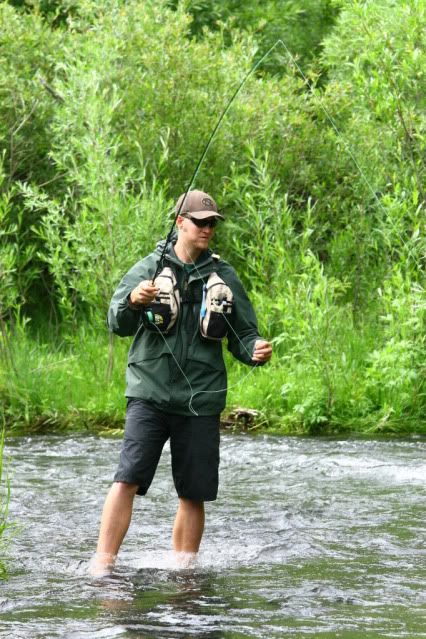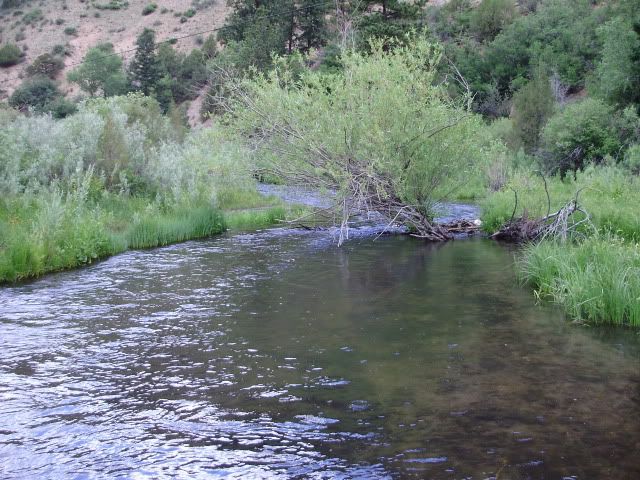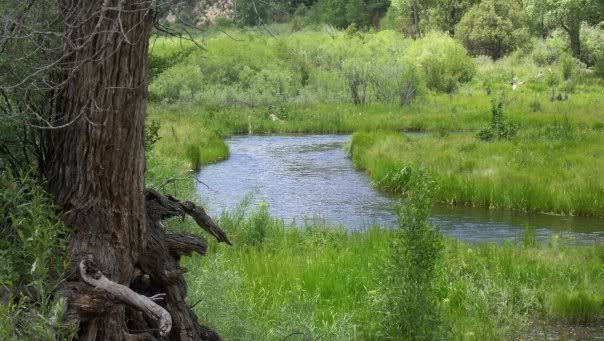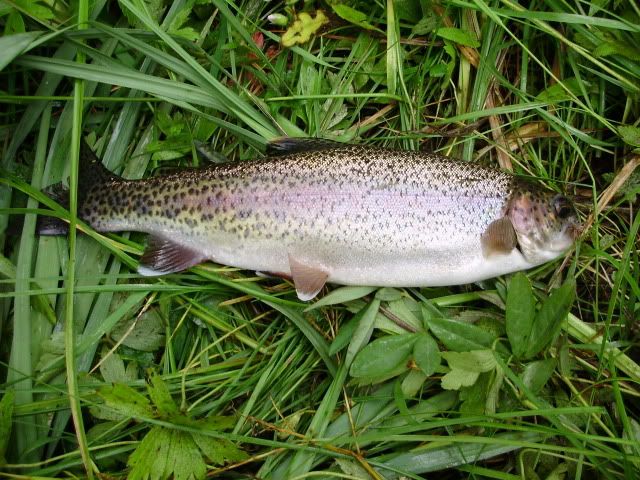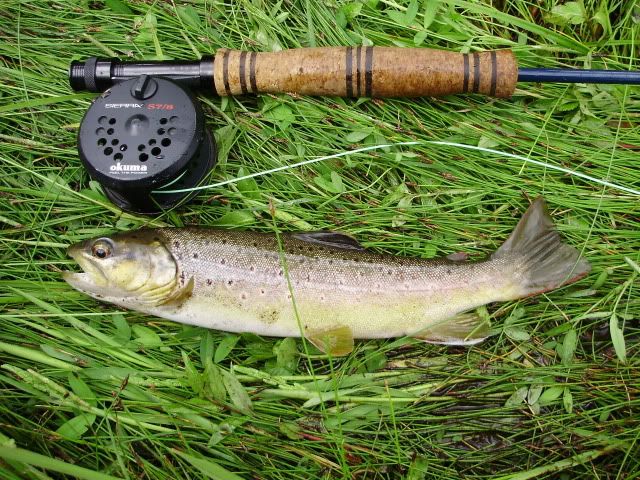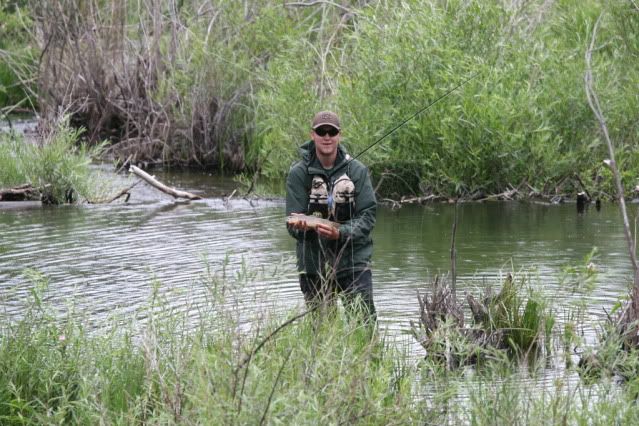 After the Cimmaron, I fished a nearby lake for wild bows tailing in the shallows on Damsel nymphs. After hooking and breaking one off in the first 5 minutes, I spent another 5 hours searching for another bite. I eventually managed to get this one on a bugger and a sinking line.
After that, we headed to the mountains of southern Colorado to visit my hometown. I got to spend about an hour chasing these under appreciated beauties in moving water with a fly rod. Pretty sporty indeed!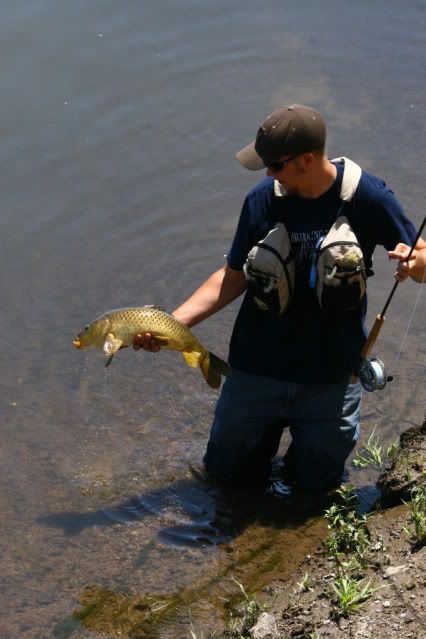 The next day, I headed to the private property that my aunt and uncle care take for a wealthy Texan oil man. This property has two lakes that have BIG, MEAN, fly crushing Rainbows! Oh man, what a blast. These fish were stocked as fingerlings, and have grown to be very wild in their habits and appearance. In the 7 or 8 hours that I fished, I caught probably thirty fish on buggers and dries all between 17 and 22.5 inches. These fish are fat, and they fight like no other Rainbows I have ever seen. A complete blast watching these fish daintily sip a size 16 Elk Hair Caddis and then go ballistic when you drive the steel home!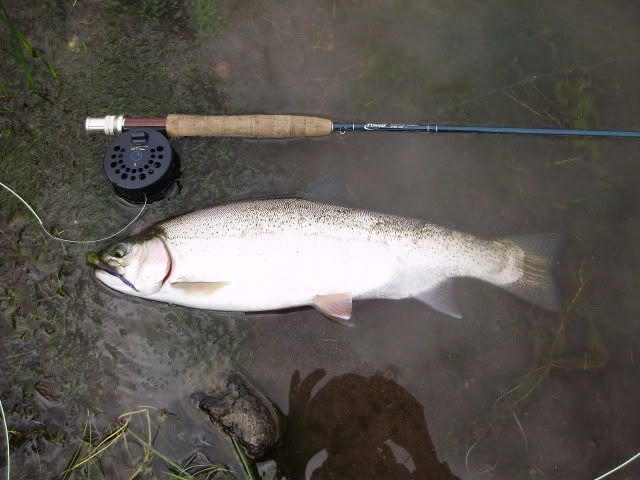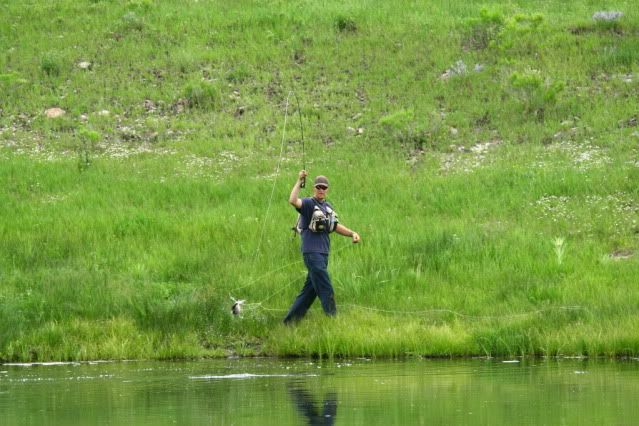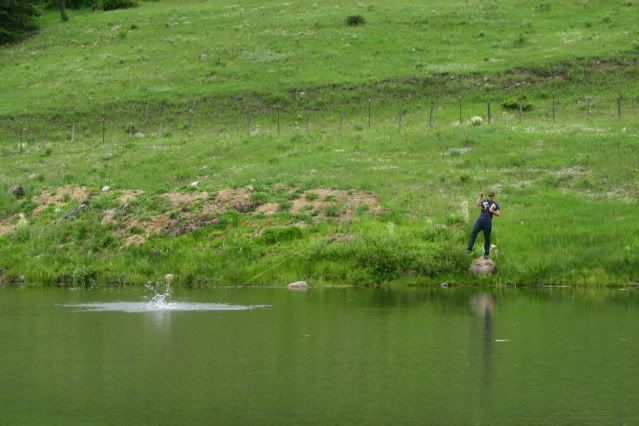 That was it for my trip home to the Rockies, and man it was great. I love the California high country, but those mountains back home call to me on a daily basis and have a draw to them that is all their own.
I was gonna do a quick synopsis of the season and do it all in one post, but I can see now, as is often the case, that once I get started talking fishing, it gets really hard to do a cliff notes version, so I will do the recap in several posts for ease of browsing.